Milepost 53 / 39 is near Trentham
This milepost is near where the Trentham Branch Railway used to cross over the canal. It is directly outside a garden with a rather see-through fence.
(Photo © Brian Holt)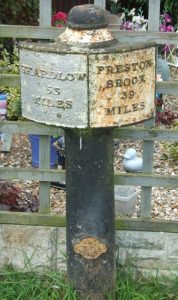 It is definitely in need of some care and attention!
The left-hand side of the head has been partially over-painted in light silver grey!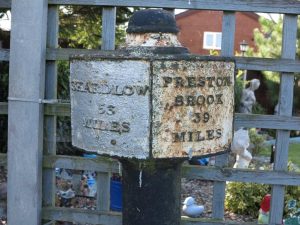 The Makers Plate is barely readable as the lettering hasn't been picked out in black.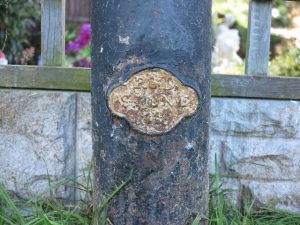 Milepost and see-through Fence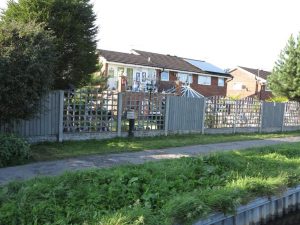 Page last updated October 2020
(All photos © Roger Evans, unless otherwise shown)