Milepost 68 / 24 is at Malkin's Bank near Bridge 149
This is a replacement milepost, installed in 1982. It was sponsored and unveiled by the canal author John Gagg "In Gratitude for Many Pleasant Miles Cruised and Many Locks Happily Worked Through" (as the plaque says).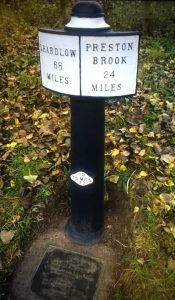 (Milepost after cleaning in 2017 – Photo © John Lawson)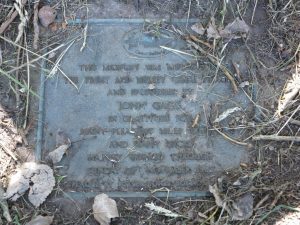 Plaque in June 2020 (above) and after a quick tidy-up (below)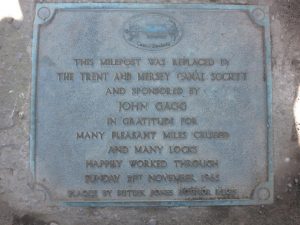 Unfortunately we haven't found a photograph of the unveiling ceremony yet, but here is a picture of John Gagg (sponsor and unveiler of the post), between Graham Palmer (founder of wrg) and Harry Arnold at Junction Lock, Fradley in 1981.
(Photo © Waterway Images)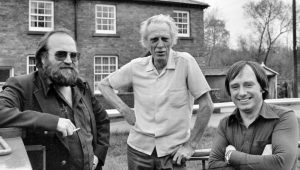 Post in 2020 (note the NEWCAST mark on the back)
Finally – Post with Malkins Bank Golf Course behind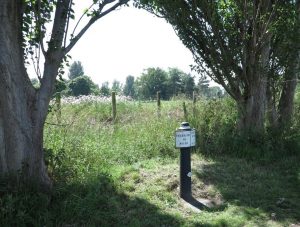 Page last updated October 2020
(All photos © Roger Evans, unless otherwise shown)