Milepost 75 / 17 is in Middlewich (above Lock 72)
This milepost is alongside the boatyard above the Middlewich 3 locks.
In June 2017 Middlewich Narrowboats had freshly painted it when this photograph was taken during the Middlewich Folk and Boat Festival.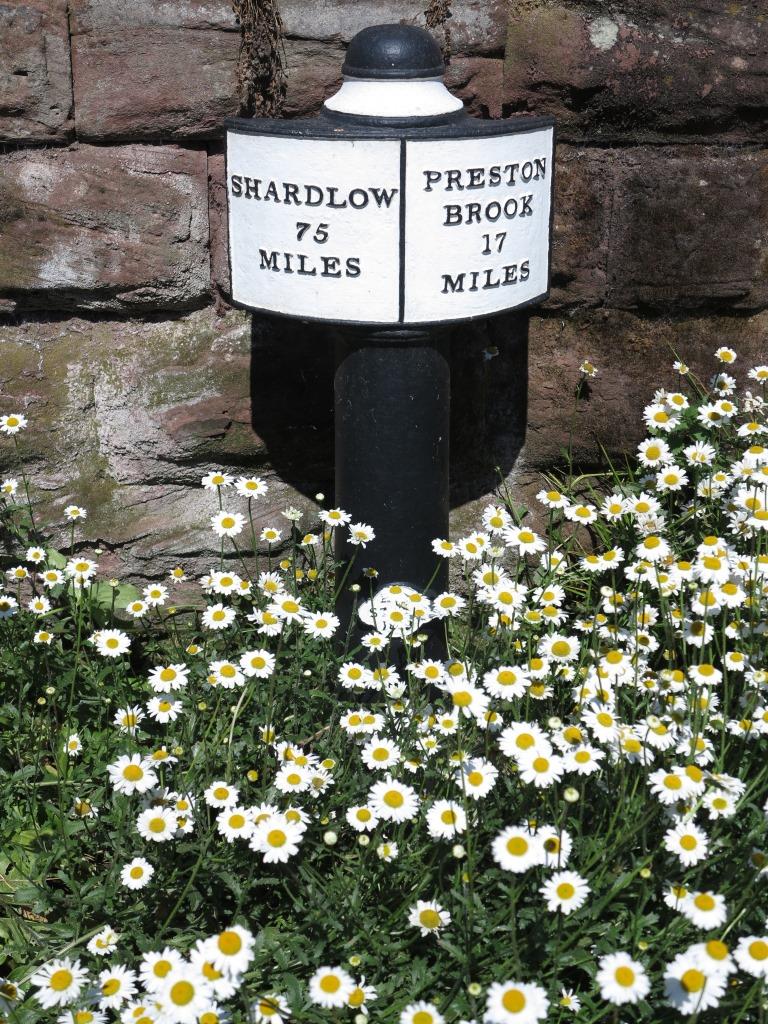 By May 2020 the boatyard was being prepared for re-use by Floating Holidays after the Covid-19 outbreak, and the daises had been replaced by buttercups.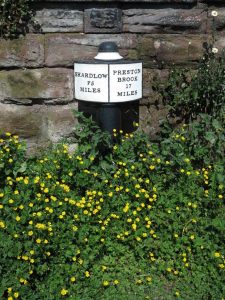 By October 2020 it was surrounded by weeds (Photo © Brian Holt)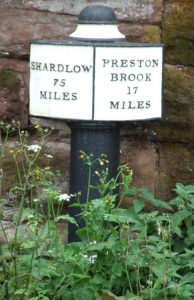 Page last updated October 2020
(All photos © Roger Evans, unless otherwise shown)