Milepost 92 / 0 is at the North End of the Tunnel
No page yet for previous milepost

No more mileposts

Junction with Bridgewater Canal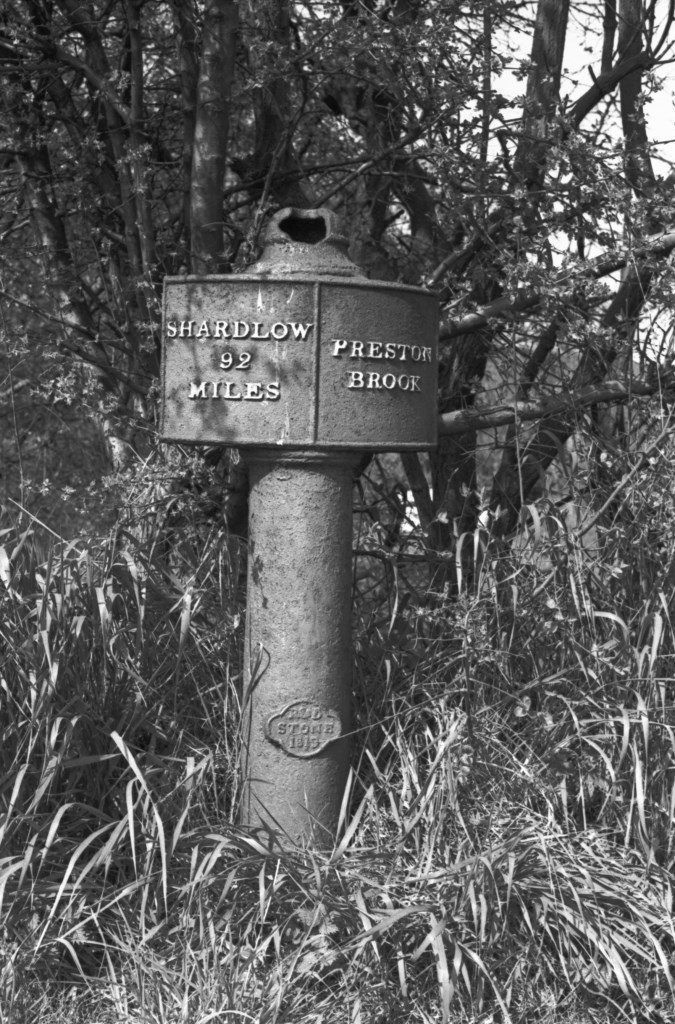 Milepost in 1970 with hole in the top © Waterway Images
Unusually, this milepost isn't visible from the canal nowadays, as Preston Brook Tunnel was extended, making the junction with the Bridgewater canal now inside the tunnel. The milepost is beside the horse-path over the tunnel (nowadays a minor road) and it is on the roadside around 10 yards from the tunnel entrance.
[I seem to recall that the tunnel extension happened when the Bridgewater Canal decided to build a tunnel-keepers house (now long demolished). They extended the tunnel (technically as a bridge across the Bridgewater Canal?) and built their house on the extension. The stream, and the horse-path also cross on this extension. Old photographs of the house always show the windows over the tunnel entrance as having been bricked up, which is assumed to have happened once the steam tugs started work. Can anybody confirm this information (or correct me)?]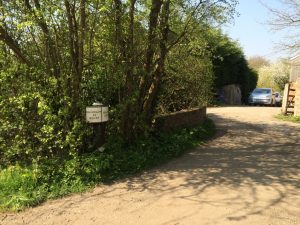 Here is our most northerly milepost disappearing slowly into the road-side hedge in April 2015.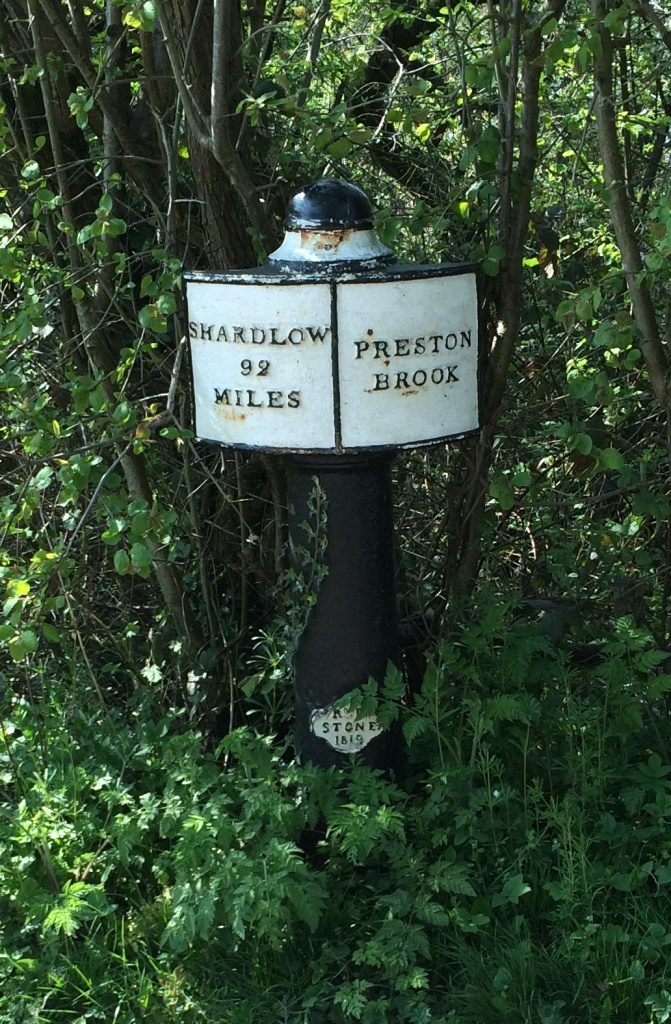 Page last updated June 2017
(All photos © Saltscape (Andy Hellyar-Brook), unless otherwise shown)