Milepost 61 / 31 is at Harecastle Tunnel (South End)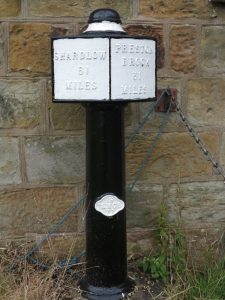 This is a replacement milepost, sponsored by Christopher Skelhorne (Chairman of the Stoke-on-Trent branch of the IWA) and his family, also by David and Alison Clarke and family . It was unveiled by Brian Haskins (Northwich Area Engineer, BWB) on Sunday 30th October 1983.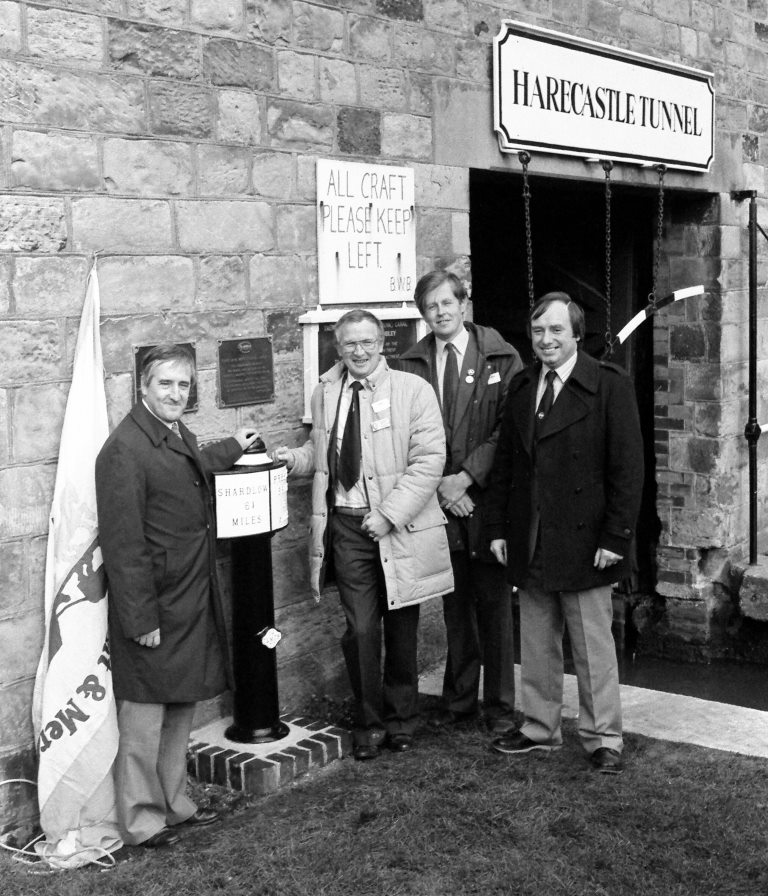 Unveiling Ceremony © Waterway Images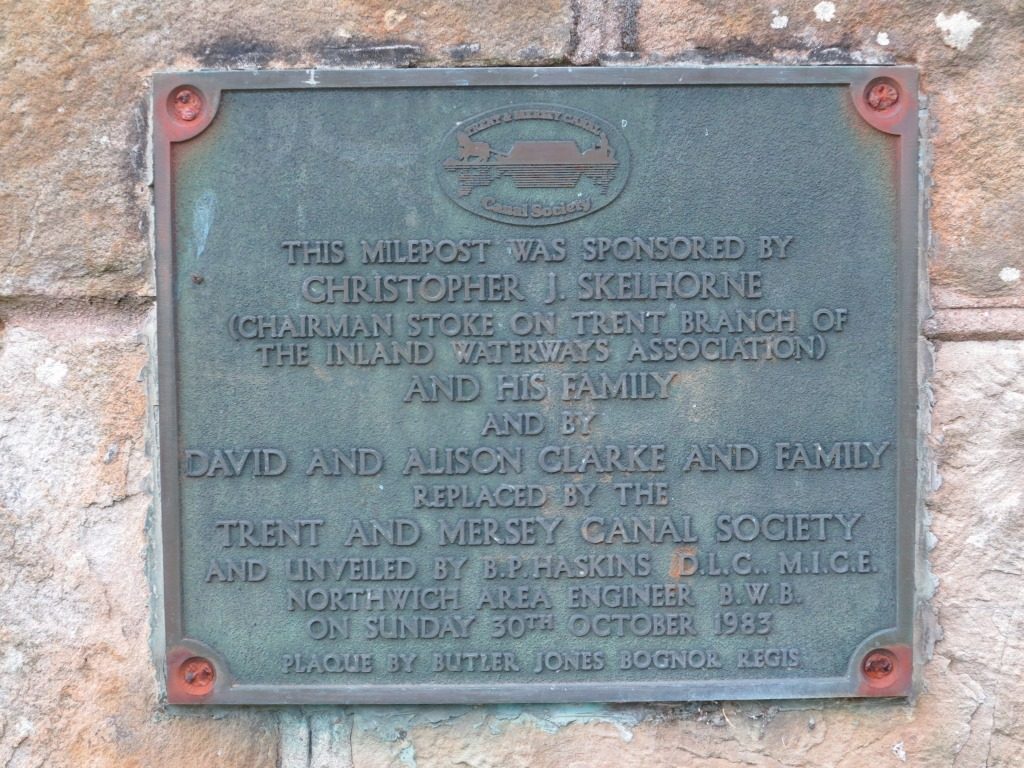 Unusually, this milepost is NOT at its original location, which is why the lettering is painted over (as the mileages are therefore wrong by around half a mile). The original milepost was sited on the horse path above the tunnel, a location no longer available, as this plaque explains.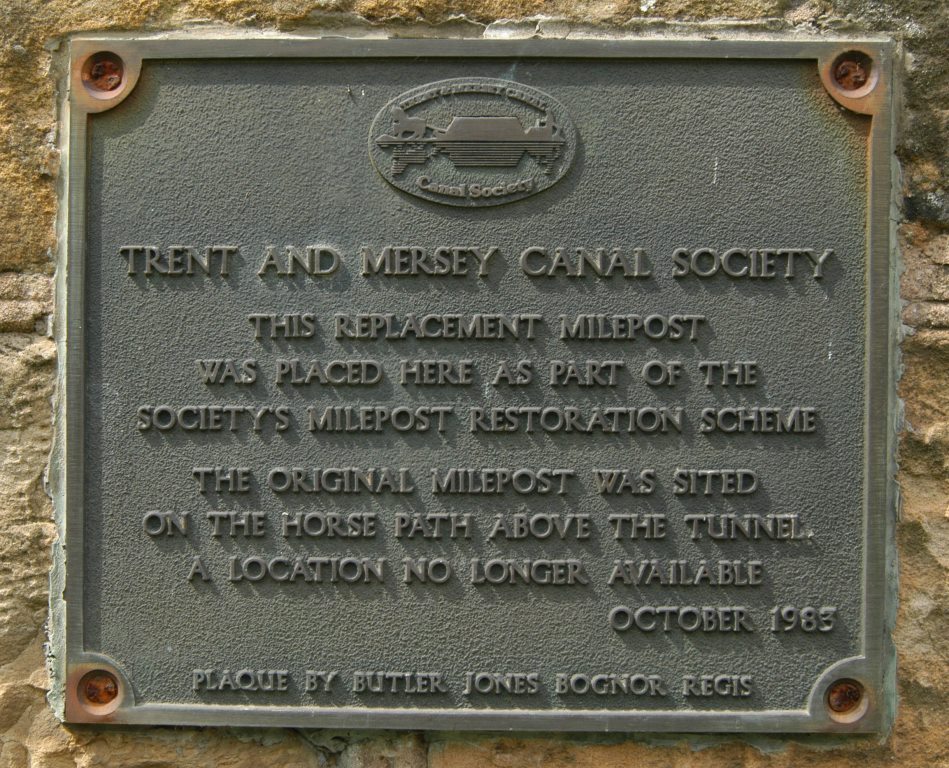 Plaque explaining why the replacement milepost had to be re-sited © Waterway Images
There are two other plaques here. The first commemorates the re-enactment on 3rd July 1966 of the cutting of the first sod (which took place nearby on 26th July 1766).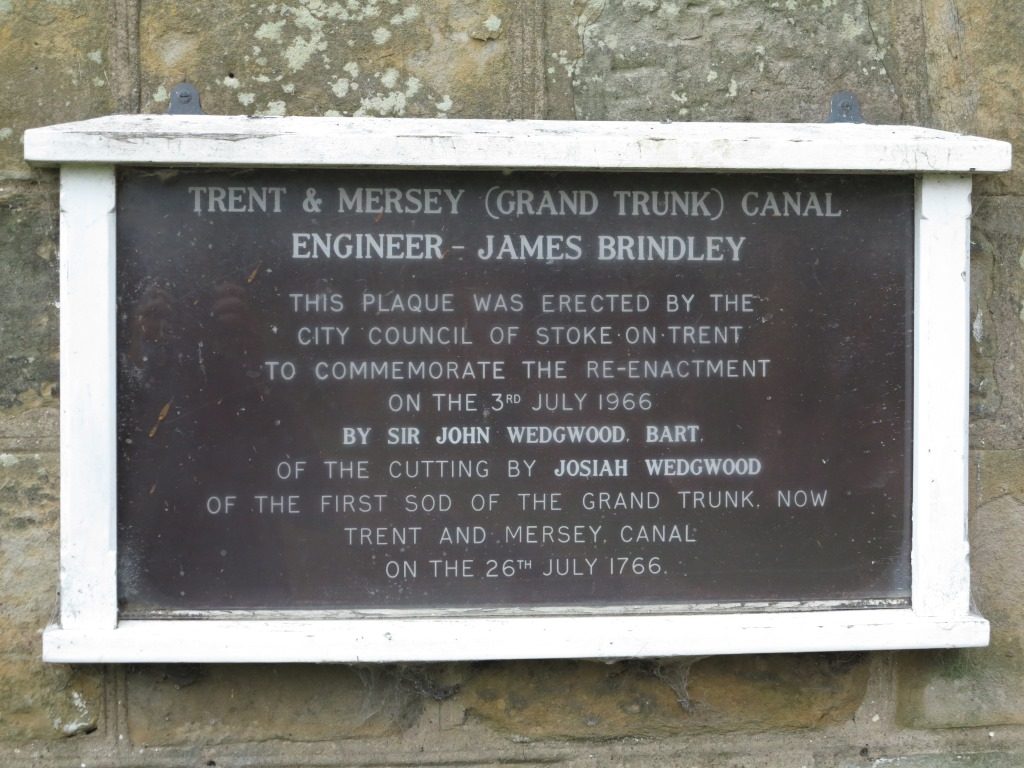 The final plaque is a much more recent Transport Trust Plaque on a nearby building.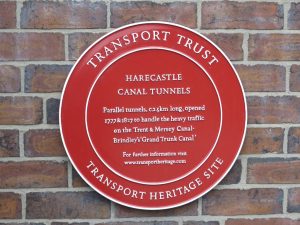 Three more pictures. First the Milepost and 3 of the plaques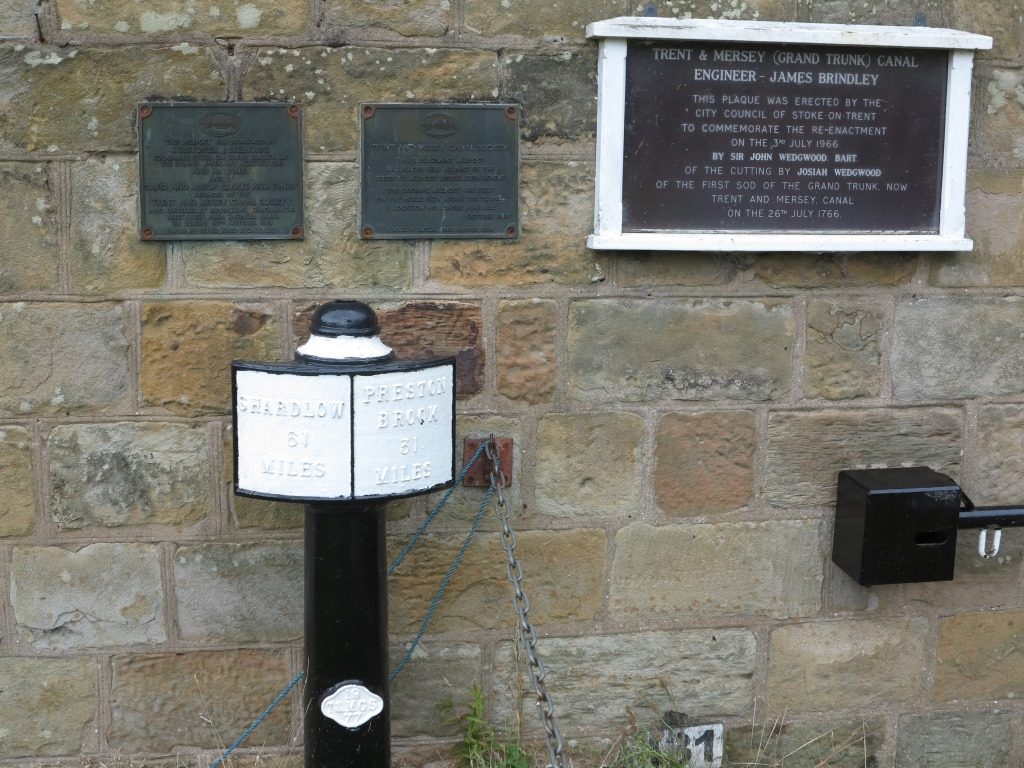 Tunnel Ventilation House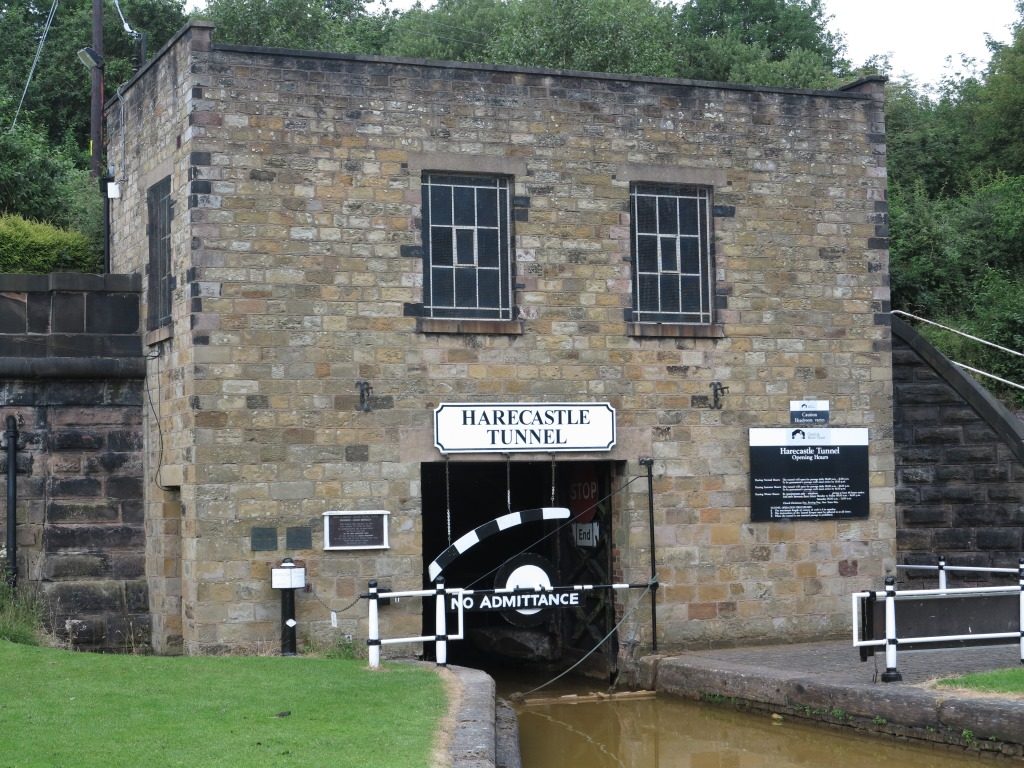 Finally – Area view with old Brindley tunnel on the left and the boarded-up tunnel keepers house above.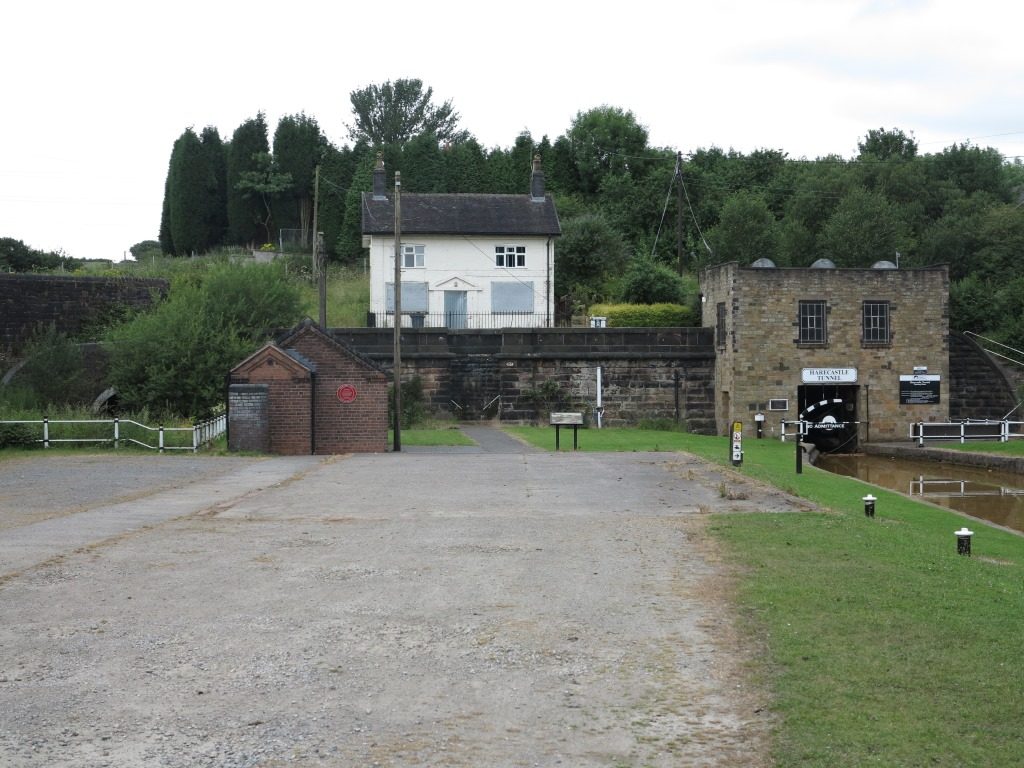 Page last updated August 2017 (tidied April 2020)
(All photos © Roger Evans, unless otherwise shown)