Milepost 61 / 31 is at Harecastle Tunnel (South End)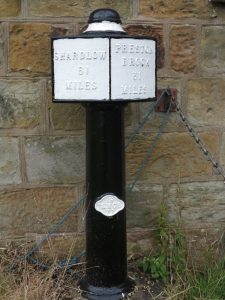 This is a replacement milepost, sponsored by Christopher Skelhorne (Chairman of the Stoke-on-Trent branch of the IWA) and his family, also by David and Alison Clarke and family . It was unveiled by Brian Haskins (Northwich Area Engineer, BWB) on Sunday 30th October 1983.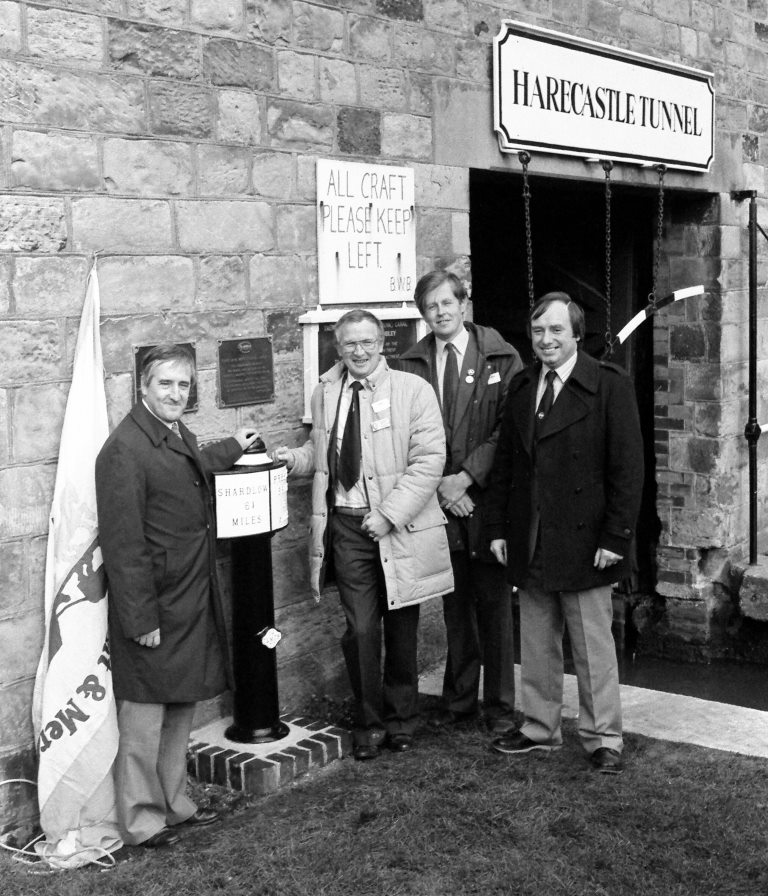 Unveiling Ceremony (Photo © Waterway Images)
Brian Haskins, Christopher Skelhorne, David Clarke and Harry Arnold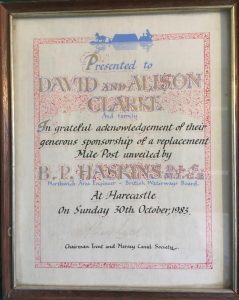 Certificate awarded to David and Alison Clarke (Photo © David Clarke)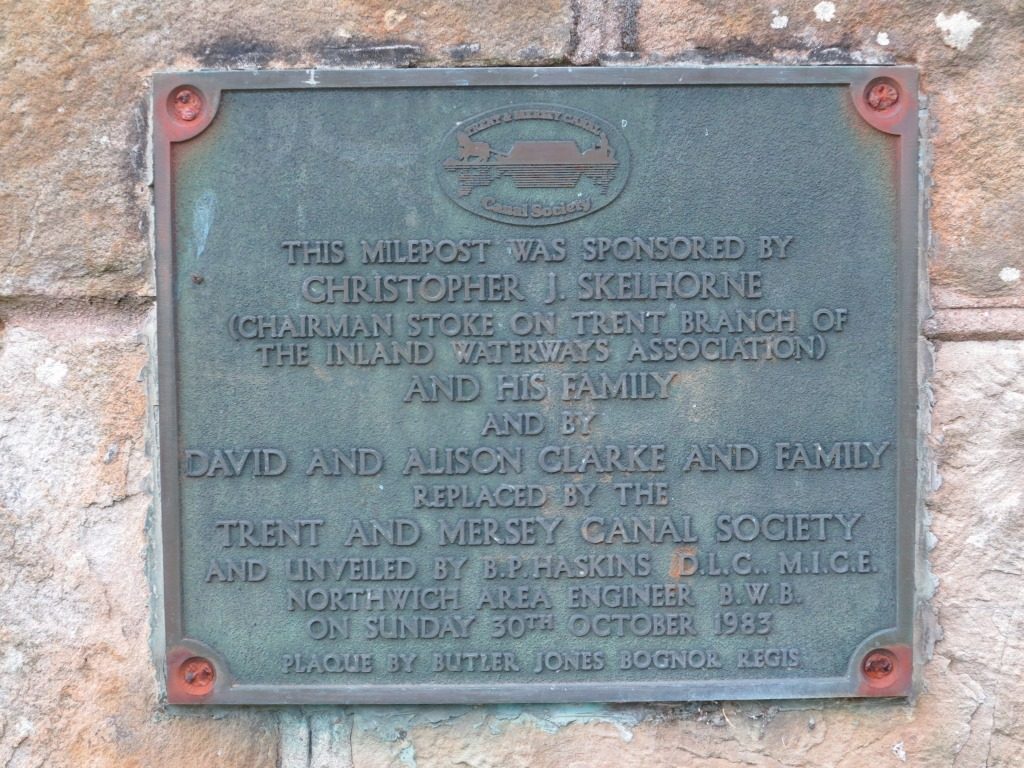 Plaque (photographed in 2017)
Unusually, this milepost is NOT at its original location, which is why the lettering is painted over (as the mileages are therefore wrong by around half a mile). The original milepost was sited on the horse path above the tunnel, a location no longer available, as this plaque explains.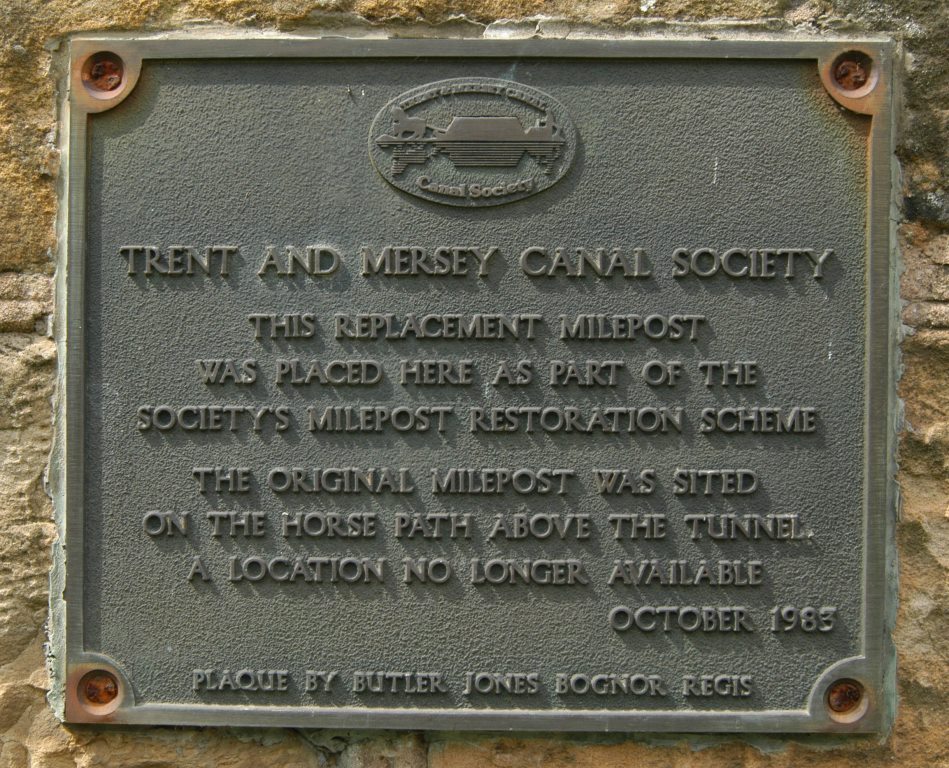 Plaque explaining why the replacement milepost had to be re-sited
(Photo © Waterway Images)
There are two other plaques here. The first commemorates the re-enactment on 3rd July 1966 of the cutting of the first sod (which took place nearby on 26th July 1766).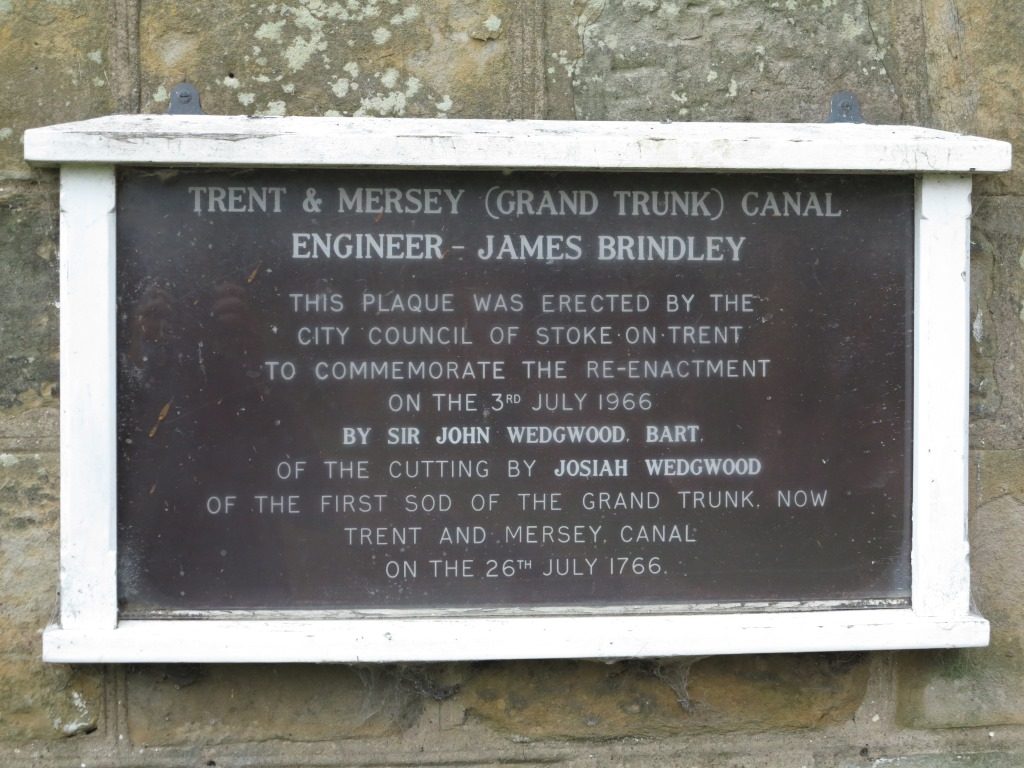 The final plaque is a much more recent Transport Trust Plaque on a nearby building.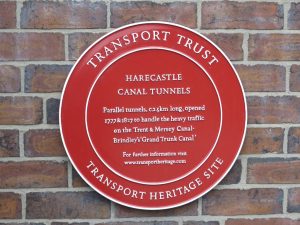 Three more pictures. First the Milepost and 3 of the plaques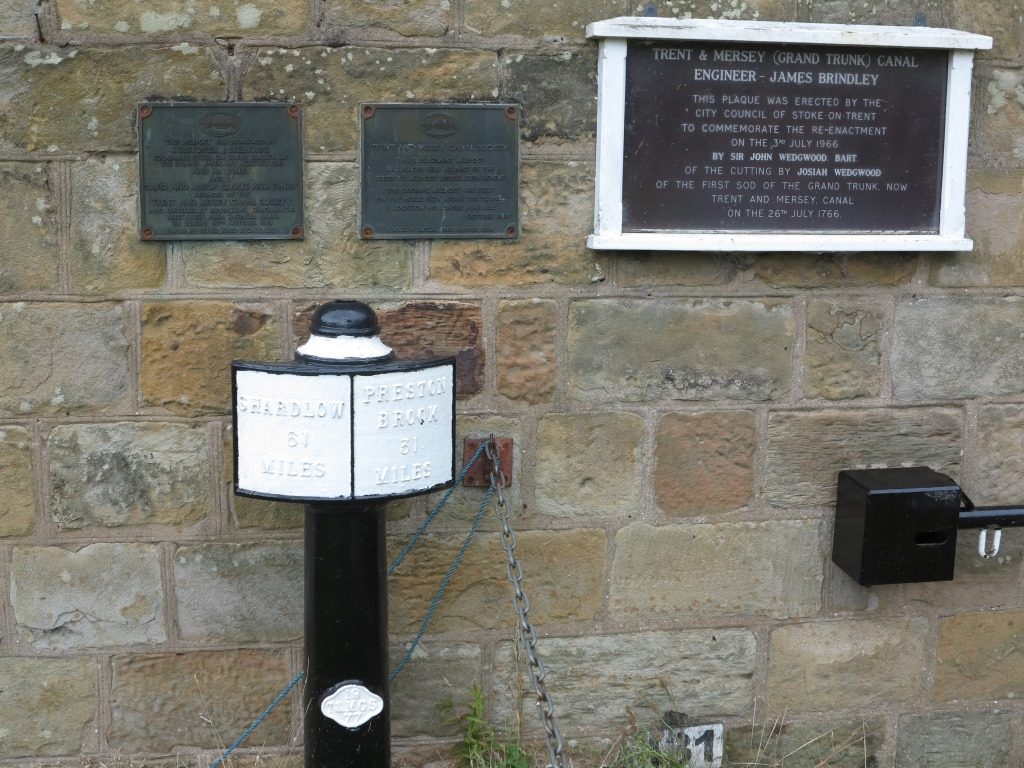 Tunnel Ventilation House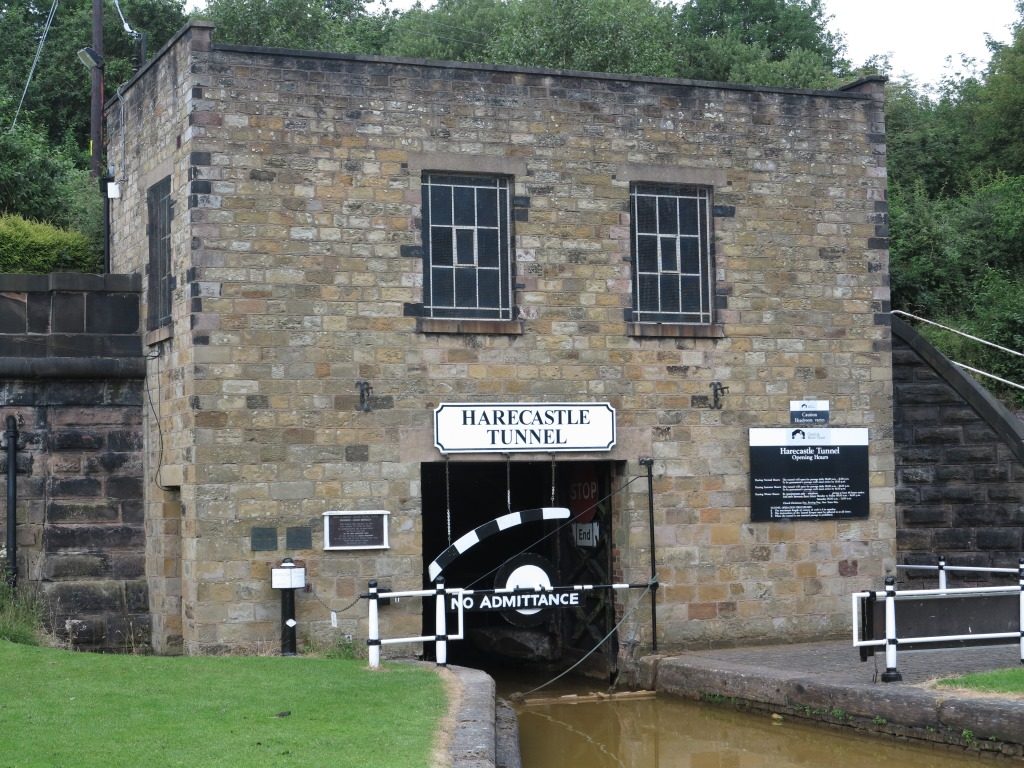 Finally – Area view with old Brindley tunnel on the left
and the boarded-up tunnel keepers house above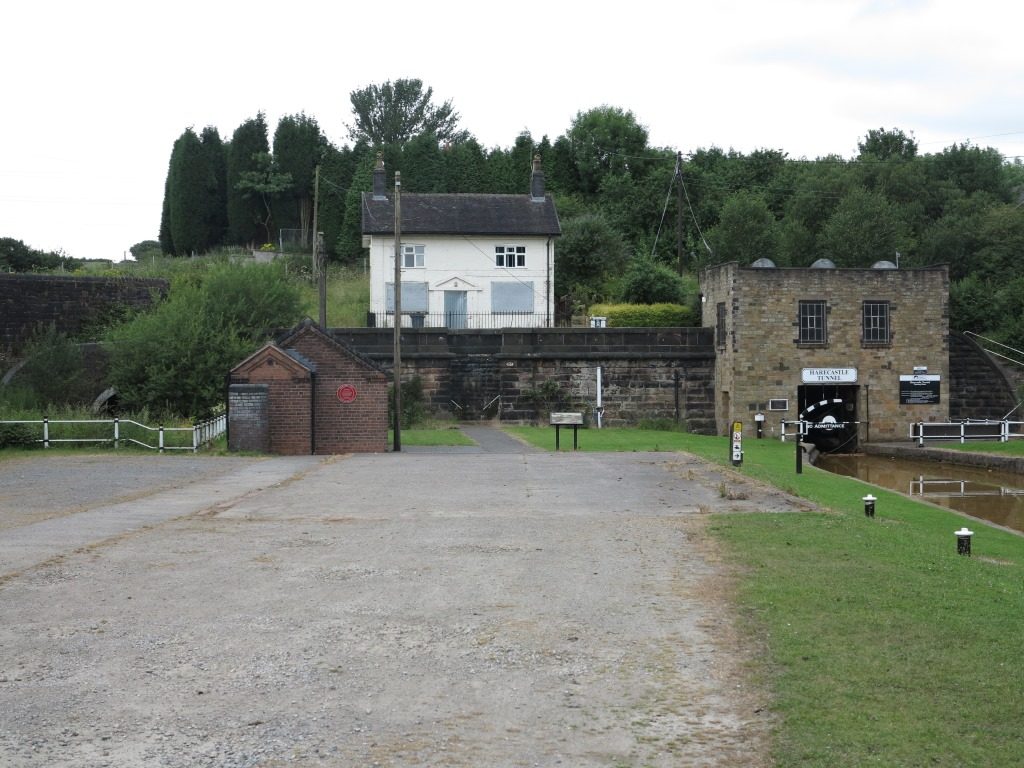 Page last updated November 2020
(All photos © Roger Evans, unless otherwise shown)